vertical opening shutter systems
Tatra Rotalac offer two types of vertical tambour shutter doors: one with a mechanism for ease of operation, and one without, giving cost advantages whilst still being easy to operate.
BALANCED SPRING ROLLER SHUTTERS
Balanced Spring Roller Shutters incorporate Tatra Rotalac's unique BSR mechanism, requiring no pre-tensioning. This shutter system has a smooth, safe and easy action.
The Balanced Spring Roller shutter mechanism can be used in cabinet heights up to 3000mm and widths up to 2000mm, depending on material selection.
Tatra Rotalac's Balanced Spring Roller and simple vertical tambour shutter systems are available with a range of options to meet your specific requirements.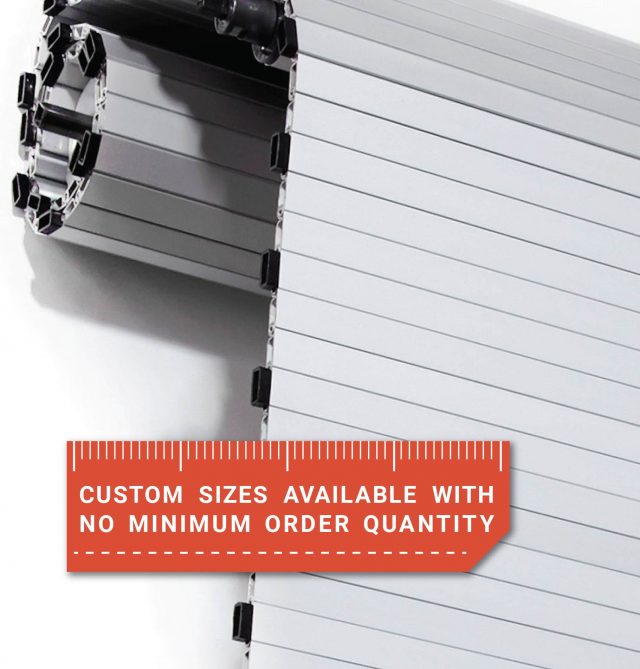 SIMPLE VERTICAL OPENING TAMBOUR
This shutter system has no mechanism as the tambour runs in a formed or moulded channel.
This is a great option for a lower cost solution and still offers the same fantastic range of options as the BSR system.