square plastic tubing specifications
Please note – we manufacture to plastic pipes and tubing to order, we do not hold stock lengths.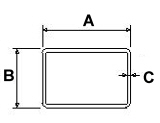 Most of the products below can have any specified wall thickness between 0.6mm and 3mm, subject to confirmation and agreement on corner radii.
If you require plastic tube that is not square or rectangular, we extrude various other profiles, such as round, oval and more.
If you cannot see the exact dimensions you are looking for listed on this site, we will be able to make tooling for you, so contact us for Plastic Tube tooling details.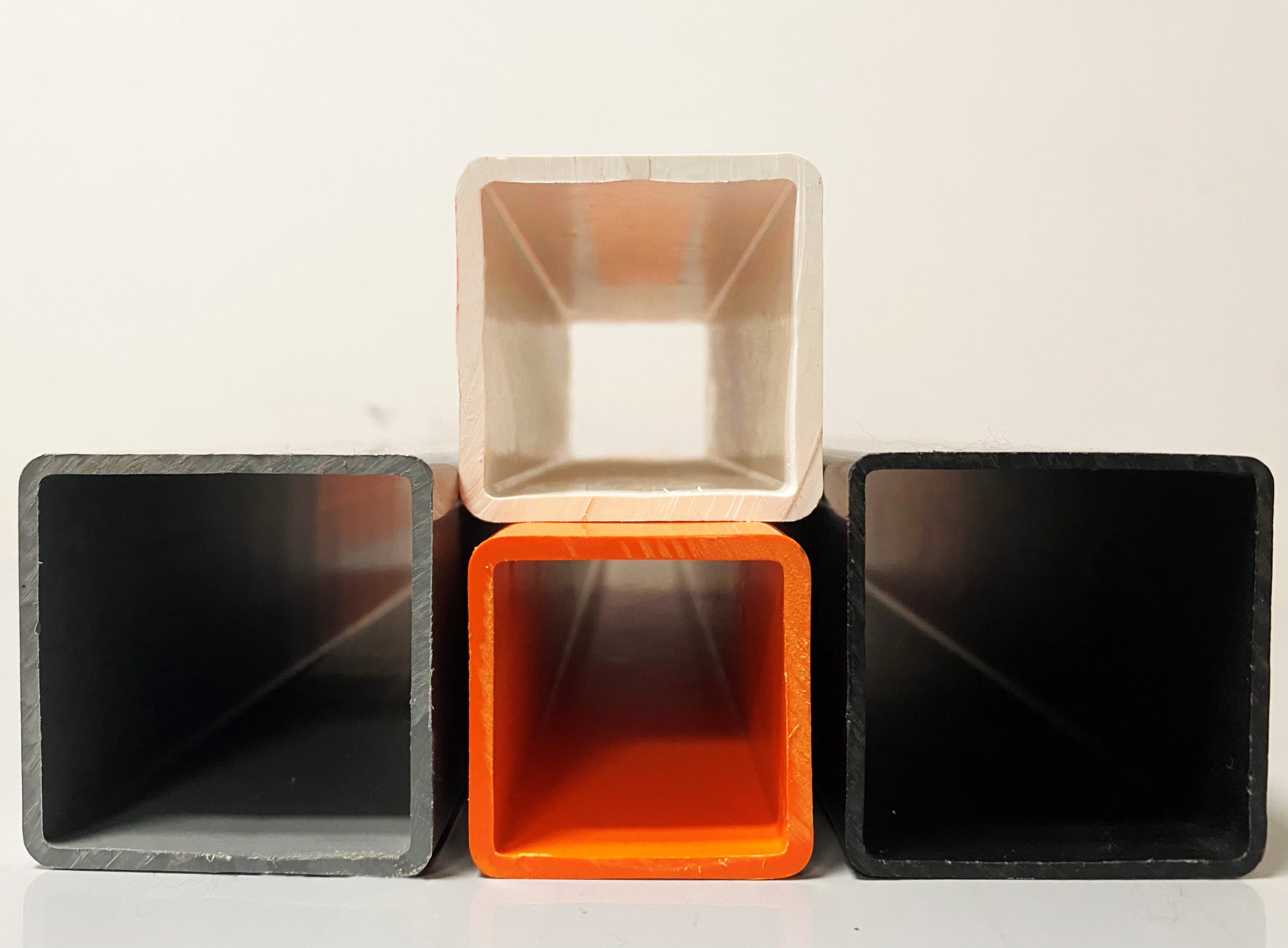 Below are some of the standard square and rectangular plastic tubing sizes that we produce. If you require something different, we would love to discuss your requirements.
| | | |
| --- | --- | --- |
| Tool Number | External Dimensions AxB | Nominal Wall Thickness C |
| D254 | 19mm x 19mm | 1.6mm |
| D255 | 25mm x 25mm  | 1.0mm |
| D310 | 27.5mm x 17.5mm | 1.6mm |
| D455 | 28.4mm x 28.4mm | 1.6mm |
| D256 | 31.75mm x 31.75mm | 1.6mm |
| D257 | 38mm x 38mm  | 1.6mm |
| D258 | 44.5mm x 44.5mm | 1.6mm |
| D259 | 50.8mm x 50.8mm | 1.6mm |
| D260 | 58mm x 58mm | 1.6mm |
| D271 | 76mm x 57mm | 1.6mm |
| D445 | 48mm x 33mm | 1.6mm |
| D1296 (D456) | 50mm x 25mm | 1.6mm |
| D499 | 76mm x 46mm | 0.6mm |
| D538 | 118mm x118mm | 4.0mm |
| D688 | 100mm x 50mm | 3.0mm |
| D720 | 85mm x 85mm | 1.6mm |
| D923 | 76mm x 76mm | 2.0mm |
| D1378 | 35.25mm x 20mm | 1.5mm |
| D1293 | 122mm x 62mm | 3mm |
| D813 | 74mm x 60mm | 1.5mm |
| D1452 | 18mm x 13mm  | 2mm |
| D1490 | 85mm x 35mm | 2mm |
| D1545 | 135mm x 60mm  | 5mm |
| D1562 | 38mm x 18mm | 1.5mm |
| D1563 | 54mm x 18mm | 1.5mm |
| D567 | 41.5mm x 41.5mm | 2mm |
| D1568 | 150mm x 60mm | 2mm |
| D1573 | 40mm x 25mm | 2mm |
| D1574 | 26mm x 20mm | 1.5mm |
| D1575 | 38mm x 20mm | 2mm |
| D1582 | 65mm x 65mm | 2mm |