tambour doors & roller shutters
Tatra Rotalac is the UK's leading manufacturer of plastic shutters, aluminium shutters and steel shutters for a wide range of sectors including retail, office furniture, health, kitchens, caravans and boats – all available in standard and bespoke shutter sizes.  
In understanding the real needs of our customers, Tatra Rotalac has developed a comprehensive service starting at the design concept stage, proceeding through prototypes to the finished product.  We supply on time, to the highest quality to customers all over the world.
All Tatra Rotalac shutter systems have unique mechanisms for safety, ease of use and for ease of installation. They are designed to meet the demands of the real world and to make storage simple and effective. Tatra Rotalac pioneered the use of roller shutters in office furniture within the UK and European marketplace and a dedicated team provides support and advice for customers across the world.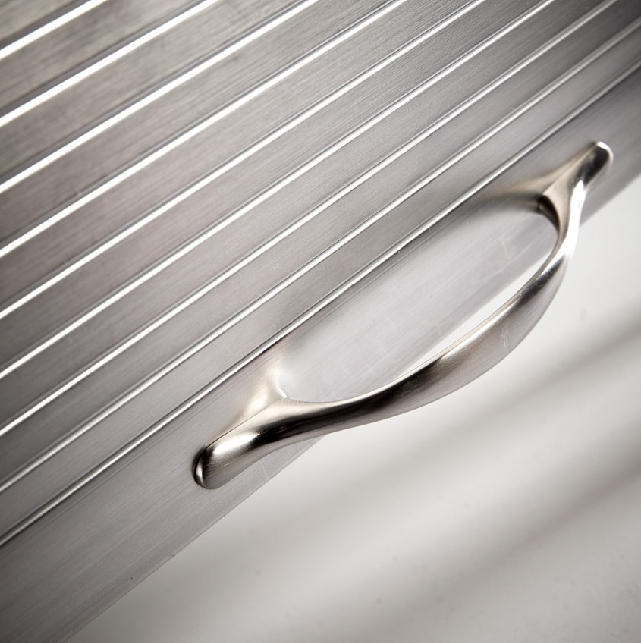 Our aluminium tambour doors and roller shutters are now available with a powder coating! Our powder coated tambour doors and roller shutters offer more customisation to your order and are available in all RAL colours. Tatra Rotalac are always striving to meet our customers specified requirements. 
Our tambour doors and roller shutters are made from aluminium, making them strong and durable, whether these are outside or inside. With the added powder coating, we are providing unique customer preference with your order and offering more than the standard colours. Get in touch with us for more information!
Please note the powder coating is at an added cost.
Tatra Rotalac can offer both Vertical Opening Shutter Systems and Side Opening Shutter Systems that offer:
Unrivalled aesthetics
A choice of popular colours
Sleek design
Space saving
Practicality
Security
Easy specification
Wherever stylish or secure storage is needed, Tatra Rotalac has a bespoke shutter solution to reflect the demands of many environments.
   NHS Hospitals 
   Office
   Kitchen
   Medical
   Retail/Point of Sale
   Light Industrial Security
   Automotive
   Motor Home/Campervans
Please feel free to contact our sales team to discuss any shutter requirements, we will be pleased to work with you to determine the best shutter solution to meet your needs. To assist you best, we will require information regarding internal height, width and depth.