Tatra Rotalac manufacture PVC coving for use in environments where hygiene is paramount, such as hospitals, food preparation rooms, caterers, cold rooms, cafes, bakers, clean rooms, butchers, slaughterhouses, and so on.
Our hidden-fix coving is co-extruded from PVC and has flexible edges, doing away with the need for silicone seals, and provide a hygienic seal at wall-to-ceiling and wall-to-floor transitions.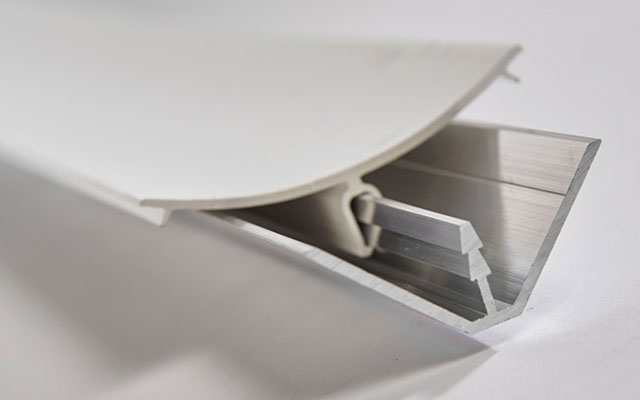 Product specification Brilliant White or colour PVC flexi-edge cove with hidden-fix aluminium back 75mm wide cove with 65m radius available in 3m, 4m and 5m lengths or longer to suit your requirements. We also extrude PVC U channels which are convenient for hygienic and food safe partitioning.
Cold room coving
Medical room coving
Co-extruded coving
White flexi-edge coving
Rigid only coving
Brilliant white coving
Colours available subject to minimum order quantity 
Hygienic coving with aluminium backing
Food manufacturing coving
Commercial kitchen coving